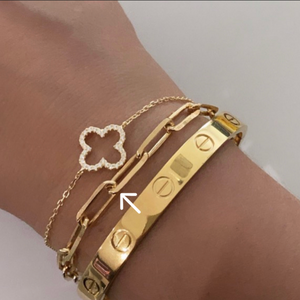 The most stylish piece of the year. ( The middle bracelet only) 
Medium paper clip chain bracelet/ 6.5 or 7 inches long.
Brass,18 k gold filled
Staple
This gorgeous chain bracelet is literally a staple to any stack you have. It adds so much character and looks so good. I love it so much!