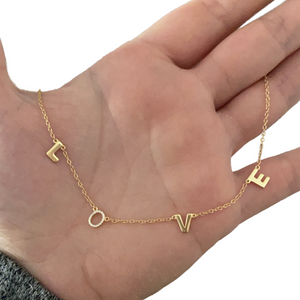 The love necklace is gorgeous! 
sterling silver, 18 k gold plated, high quality.
This necklace can be secured at 15.75 and 16.75 inches.
It came super fast and it is the best quality ever. My mom loves it i love it and it's a perfect simple piece that can add to any stack!